The Tropical Hurricane Season 2018 in the Caribbean and Dominican Republic
The 2018 tropical hurricane season officially started in the Atlantic Ocean on June 1st 2018 and will end on November 30th 2018, according to the World Meteorological Organization.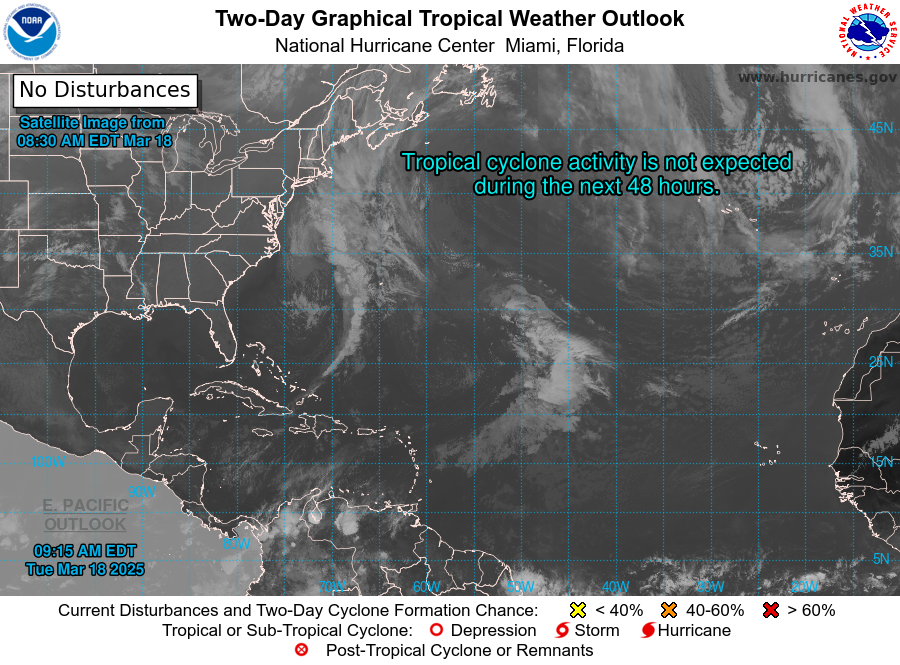 This satellite picture is provided by noaa.com (www.noaa.com)
Last update on 07.08.18 at 6:30p.m.
---
Tropical Storm Beryl
The National Hurricane Center is issuing advisories on Tropical Storm Beryl, located a couple of hundred miles east of the Lesser Antilles, and on Tropical Storm Chris, located more than one hundred miles south of the North Carolina Outer Banks.
Beryl Tropical-Storm-Force Wind Speed Probabilities
This satellite animation is offered by Noaa.com (www.noaa.com)
Beryl Earliest Reasonable Arrival Time of Tropical-Storm-Force Winds
This satellite animation is offered by Noaa.com (www.noaa.com)
Sector Caribbean, Atlantic and Central America
This satellite animation is offered by Accuweather.com (www.accuweather.com)
Sector Caribbean Visible Satellite Image
This satellite animation is offered by noaa.com (www.noaa.com)
Sector Caribbean Infrared Satellite Image
This satellite animation is offered by noaa.com (www.noaa.com)
Sector Caribbean Water Vapor Satellite Image

This satellite picture is provided by weatherphotos.com (www.weatherphotos.com)
Hurricane's Boulevard

This satellite picture is provided by noaa.com (www.noaa.com)

This satellite picture is provided by noaa.com (www.noaa.com)

This satellite picture is provided by noaa.com (www.noaa.com)
Current Sea Surface Temperature Analysis

This satellite picture is provided by noaa.com (www.noaa.com)
2017 Storms Archive

This satellite picture is provided by wunderground.com (www.wunderground.com)
2018 Storms Archive

This satellite picture is provided by wunderground.com (www.wunderground.com)